The Boone County Community and Economic Development Corporation is a non-profit marketing beautiful Boone County, West Virginia. Located within 500 miles of half of the US population, we offer excellent transportation logistics for your products and a strong labor force. Come to Boone County and discover what we can do for your business!



Business at the Speed of Life!
Would you like to explore doing business in the West Virginia? Often called America's Best Kept Secret, West Virginia is a great place to do business, especially in Boone County! Click on the link above for more details.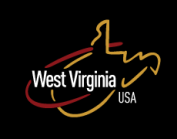 The Boone County WARN SYSTEM. This system will call phone numbers through out the county during an emergency such as flooding, disasters, or other dangers.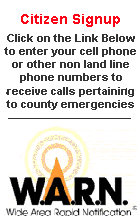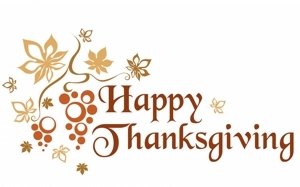 Governor Tomblin Unveils Hobet Project as Rock Creek Development Park Gov. Earl Ray Tomblin today announced that the Hobet economic development project in Southern West Virginia will be known as Rock Creek Development Park. Through a public-private approach, the state has reached agreement with local landowners, who are donating developable acreage to the state, on more than 12,000 acres in Boone and Lincoln counties. The WV National Guard has signed onto land adjacent to the park. Property is now available for businesses. For more information, see the website here.

Events: Do you want to know what there is to do every week? Check out our community calendar! Do you have an event in Boone County? Contact us! We will add it to the calendar.

Madison Chosen for Economic Diversity Project Rev Up Madison will work with The Hub to discover what sectors local people want to see grow and what strengths in their community there are for them to build upon. Watch for future meeting dates and get involved! To read the announcement, click here. There is still time if you would like to join a subcommittee! The next meetings are:

Retail, Small Business, Accommodations Team - Team Leader contact: Jovona Browning, sijcb@aol.com

Manufacturing Team - Team Leader contact: Linda Browning, billandlindabrowning@gmail.com

Arts and Culture Team - Team Leader contact: Terry Bartley, terrywbartley@gmail.com

Tourism and Recreation Team - Team Leader contact: Joe Linville, tourmadison@gmail.com

Walking Trail Open Daily! Water Ways at Julian may be closed for the season, but the walking trail remains open. The paved walking track is available Monday, Tuesday, Thursday, and Friday from 9:00 am - 8:00 pm and Wednesday, Saturday, and Sunday from 9:00 am - 6:00 pm.

Boone Memorial Hospital Receives Permanent Designation as Level IV Trama Center Boone Memorial Hospital opened its new facility on June 25th. One of the many new features in the 77,000 square foot facility is its new and improved Emergency Room. The ER now has 12 patient beds, all private, compared to 6 at the former Boone Memorial. Read the full article here.

Governor Announces Major Impact Project for Boone County! During his State of the State address on January 13th, Governor Earl Ray Tomblin announced plans to develop the former Hobet Mine site as the largest industrial park in West Virginia. The 12,000 acre site is located in Boone and Lincoln Counties, but the project impact area will extend to all of the Southern West Virginia Coal Fields. To watch the Governor's address, click here. To read the latest update, click here.

Farmers Market Season Ends The produce growing season is coming to a close in Boone County and our farmers market is closed for the season. Fresh produce can be found at Mr Green Jeans, across from McDonald's. Start planning your garden for next year's market! No setup fees. No taxes. You keep all your profit! Ideas : Vegetables, fruits, honey, eggs, canned goods, baked goods, flowers, breads, candles, and much more! Bring your vegetables, fruits, baked goods, canned items, herbs, eggs, and firewood. No yard sale items, please. Spaces are not reserved and are first come, first served. If you are selling cooked food or baked goods,you must have a food handlers card obtained from Boone County Health Department. The fee for the card is $10.

Boone County is very good for income mobility for children in poor families. It is better than about 86 percent of counties. A recent study by two Harvard economists ranks Boone County, WV higher for the upward income mobility. To see the full New York Times article, click here.

GOVERNOR TOMBLIN ANNOUNCES THE ELIMINATION OF THE BUSINESS FRANCHISE TAX Click here to read more

Dreaming of Being Your OWN Boss? Talk with the BCCEDC! We can help you find a location, fill out the correct forms, and help market your company.
COUNTY TELEPHONE NUMBERS
County Courthouse Switchboard

304-369-7300

Boone County Assessor

304-369-7307

Circuit Clerk

304-369-7320

County Clerk

304-369-7330

County Commission

304-369-7301

Circuit Court Judge

304-369-7352

Family Court Judge

304-369-7847

Magistrate

304-369-7361

Magistrate

304-369-7360

Probation Department

304-369-7370

Prosecuting Attorney

304-369-7389

Sheriff Tax Office

304-369-7390

Sheriff Law Enforcement

304-369-7340

Emergency Management

304-369-7273

Building Permits

304-369-7356

E-911 Dept. non-emergency

304-369-9913

Development Office

304-369-9118

Development Office

304-369-9127

Click here for more contacts >
Explore OUR possibilities!

Frequently Asked Questions
Southern West Virginia Community and Technical College

Boone Career and Technical Center

Boone County Schools